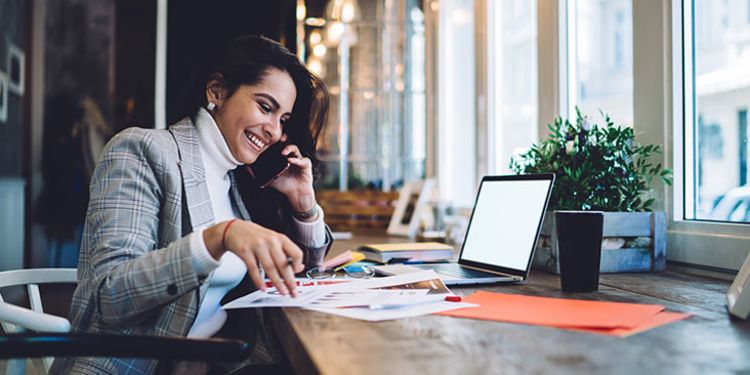 The success of a business mainly depends on teamwork. As such, a successful entrepreneur needs to have the capabilities to help them identify various staffing needs, fill them effectively, and lead their team towards success.
You can see a lot of this happening when you look at the work done by professionals in the clothing industry – especially Charis Jones, who serves as a highly qualified designer and entrepreneur. She is also the CEO and founder of Sassy Jones, a reputable lifestyle and fashion brand.
In the first couple of years of her career, Jones worked in sales and marketing for Fortune 500 companies – spending her days away improving her skills and becoming more efficient with time at solving many problems for people with services and products. This eventually ended up being an ace up her sleeve when she began her fashion brand, Sassy Jones.
Sassy Jones started with a world tour of trade shows where she took her minivan and drove to sell her jewelry to events back in 2013. Once more businesses began to appear online, Jones took the opportunity to do the same. In 2016, she transitioned to an online marketplace and expanded the range of her products and services.
Jones, and many of her customers, believe that one of the major contributors behind the boost of her business success was a result from the Sparkle Party – the brand's entertaining live-streamed show that teaches viewers how to wear its weekly new arrivals. Moreover, she has been featured on the Side Hustle Pro, Better With Paul, Deams Inspire Reality Podcasts, etc., and her brand was even named to the top 25 Thriving Companies 2020 by Forbes Magazine.
Knowing her skills as a professional entrepreneur, we reached out to her, and here are some of the things we have learned about distinguishable business entrepreneurs like her.
Reliable
There are multiple ways business owners can become reliable to their employees. Some of these ways include maintaining a constant positive/uplifting attitude, listening to your employees, and using that information to help them figure out how to solve any problems they cannot find solutions to.
Confidence
Entrepreneurs constantly have to deal with situations where they are trying out something new and unique – without having proof of whether their plans will be successful or not. Every day, they are constantly putting themselves to the test and challenging their skills – all of which need the confidence to pull it off.
Committing to Business Vision
Entrepreneurs have a strong sense of purpose and passion that can drive them and inspire everyone around them. Hence, this helps them to stay focused and determined while simultaneously motivating their partners and employees to produce their best efforts to help turn visions into reality.
Enhanced Communication
One of the significant roles of being an influential business owner is effectively communicating with team members to ensure a strong connection. Take your time to talk to all of your employees and give them the appreciation they deserve for their hard work, as this can be an ideal way for them to open up with you, plus boost their productivity.